Rich Messaging
Create and Send Rich Multimedia Experiences by RCS or Messaging Apps
Communicate With Your Customers And Staff Like Never Before
In the moments that matter, on the channels they use everyday.
What is Rich Messaging
The term rich messaging is generally associated with the Rich Communications Service (RCS) protocol, but we take it to include all messaging applications that have enhanced messaging capabilities i.e. WhatsApp, Facebook Messenger. So what do we mean by enhanced? The ability to offer full multimedia content; hi-res photos, videos, audio messages. Plus more features like mapping directions, location sharing, typing indicators, group chat, action and reply buttons, image carousels etc. You get the picture (in hi-res obviously).
Rich Messaging For Brands
Whether it's an over-the-top (OTT) messaging app or RCS, rich messaging provides brands with the opportunity to increase their engagement with customers by making use of business messaging using rich media, chatbots and even artificial intelligence (AI).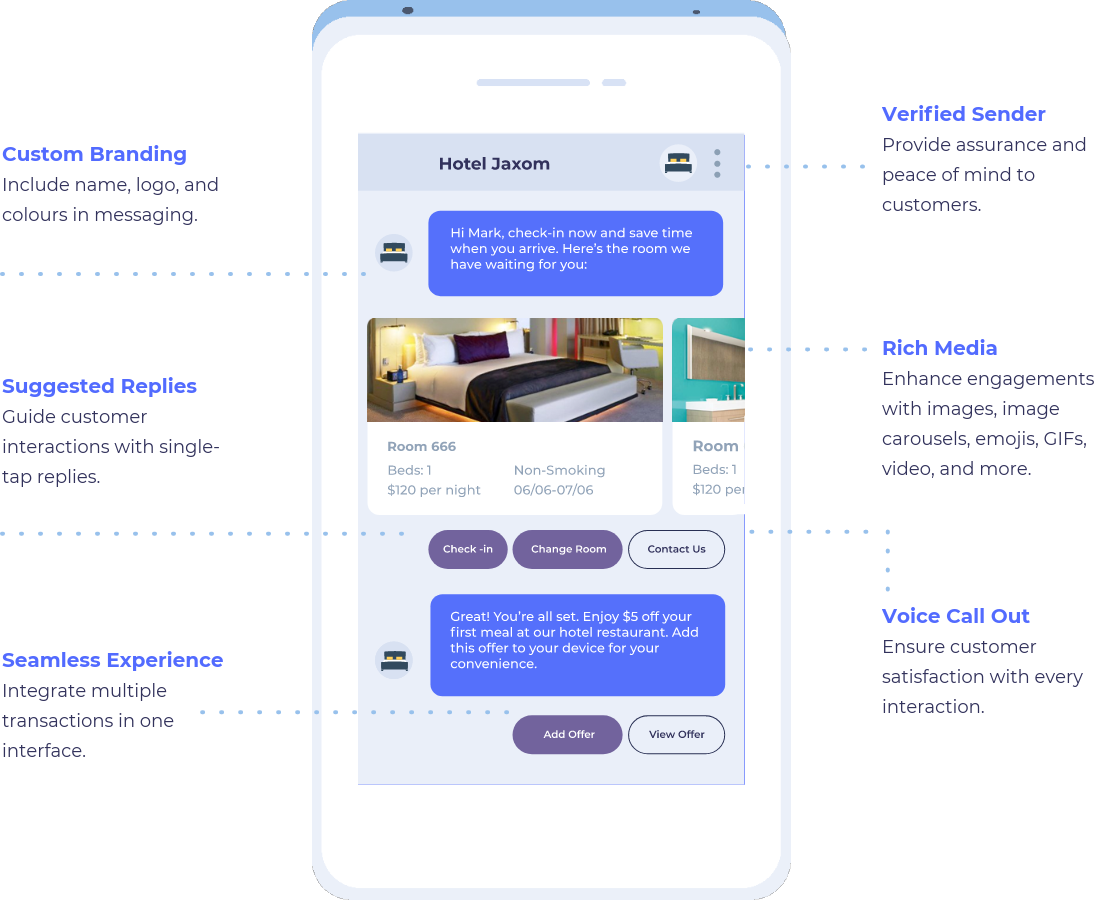 Keep Updated On Rich Messaging
Get access to RCS Business Messaging, WeChat, Apple Business Chat, Viber, Telegram, and BlackBerry Messenger the moment they become available.
Which Rich Messaging are you interested in?