Online MMS Gateway
Send multimedia messages to your clients anywhere, anytime through our online MMS gateway.
Get Sending For Free
Bring Your Mobile Marketing to Life With Our
Online MMS Service
Surprise and delight your customers with personalised multimedia messages through the ClickSend Online MMS Gateway. Enrich your marketing campaigns with imagery, animations or audio files accompanied by up to 1500 characters of text and watch your customer engagement soar. MMS communication is superb at cutting through noise, delivering straight to your recipients' pockets.
The ClickSend Online MMS Gateway service guarantees delivery, or you simply don't pay for your message. Through our online MMS software you are accessing a communication channel with very little wastage, serving as an excellent tool to deliver your messages directly to your clients.
MMS Marketing
Send your multimedia campaigns in minutes using our bulk MMS service and ensure that it is read. With 98% open rates and lightning fast MMS delivery.
Intuitive Dashboard
It's so simple to add unique flair or company branding to your mobile marketing by sending MMS campaigns to your subscribers via the ClickSend dashboard.
MMS Gateway API
Integrate with ease using our powerful and reliable MMS APIs. Check out our full range of documentation and sample code
Why Choose ClickSend's Online MMS Software?
At ClickSend, we're proud to deliver a web multimedia messaging service that our customers can simply rely on. Our online MMS software has been developed to make sending multimedia campaigns as easy as possible. Or integrate with the powerful ClickSend Send MMS API to fully automate your bulk message sending.
No Upfront Contracts or Fees
You get a bunch of free credit to play around with and you don't have to input any card details to use your free credit. Price does not increase alongside the size of your database - send MMS how you want and only pay for what you use.
Free 24/7 Support
Talk to us through live chat, phone, contact form or email. There's always a human on the other end, ready to help.
High Performance
4800 messages per minute with long 1224 character limit and lightning fast delivery.
Global Coverage Direct Routes
Send MMS online to affiliated countries globally. Guaranteed delivery with Tier 1 networks.
What is an Online MMS Gateway?
An online multimedia message service (MMS) gateway is an online platform for sending multimedia messages, rather than sending individual MMS messages through a mobile handset. MMS gateway software is especially useful for sending mass MMS blasts to your client base, or subsets of your database. You can also use an MMS gateway to send regular MMS communications through automation.
ClickSend's online MMS gateway allows you to send and receive MMS communications from any connected device. Send messages online to individuals or a large number of contacts through our online MMS service, in just a few clicks - or find out about our MMS API.
It's Simple To Send Multimedia Messages Online with the ClickSend Online MMS Gateway
Create your message
Add any placeholders required e.g. (First name) (Last name) then simply type your message and add your creative. Get your message across with up to 1500 characters available.
Go to the MMS tab on the dashboard
You can choose to send a quick MMS or MMS campaign. Type in recipients numbers or load a contact list. Select which number you want the message to come from.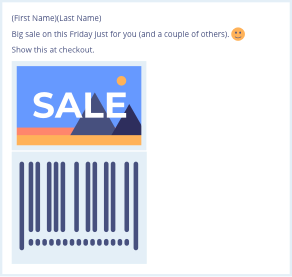 Then click send
And your messages will be delivered in seconds via ClickSend's direct routes. Allowing you to sit back and track via the History and Reporting analytics within the dashboard.
Access the best value multimedia messaging service today and start delighting your customers tomorrow