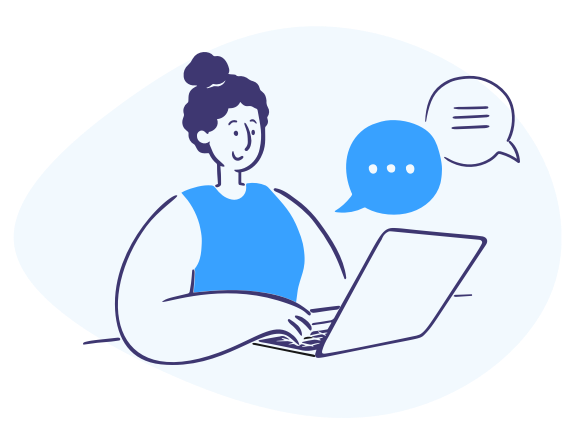 Web texting service
Send SMS online and ditch the handset
Text messaging doesn't have to be hard.
Send SMS from your computer and reach more people. All without picking up your cell phone.
Powered by the 2023 Best Value SMS Gateway on SMS Comparison United States.
Powered by the 2023 Best Value SMS Gateway on SMS Comparison United States.
It's simple to send SMS online with web texting
Say goodbye to manual texting. Send text messages online and speed up communication with customers, clients and staff. Save yourself a bunch of time.
Send thousands of messages at once with mass texting. Schedule SMS campaigns. Or, have quick-fire 1-on-1 chats with the people that move the dial. It's easy to send SMS online.
Send SMS online and enjoy the perks
Have more time to move the needle
Enjoy faster communications whether you're messaging one person or thousands. Score all the benefits of texting without the effort.
Try web texting before you buy
Your first messages are on us, so you can explore web texting. No payment details required.
Around the clock online SMS support
Get support 24/7. Your web SMS questions are answered by experts, any time of day. Help is always on hand.
Ready to try text messaging online?
Over 90,000 businesses in the United States and around the world send text messages with us. You're in good company. Send SMS online with a free trial.
Sign up for a free trial
We won't ask for your card details
Boost ROI with a web-based SMS service
One account, shared by your team. Create templates, rules and personalize messages to keep everyone in the loop. Use web SMS for customer service, sales, instant updates or more.
Grow your sales
With a 98% open rate and 35% click-through rate — you can talk to more people with online SMS. Send unmissable marketing campaigns with a web-based SMS service. Get started with SMS marketing.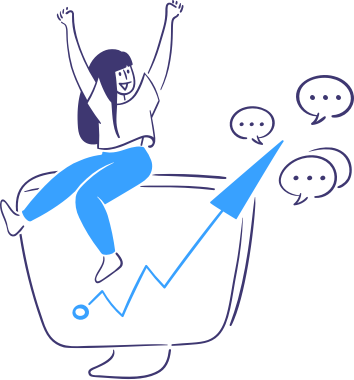 Updated customers are happy customers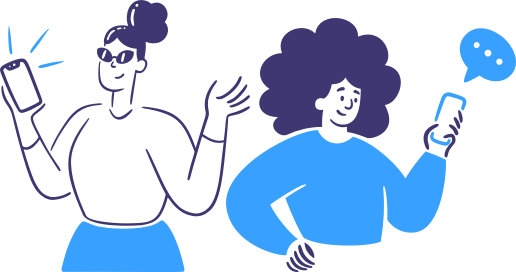 Extra fast customer service
Want to speed up text conversations with customers, clients and staff? SMS Messenger is our simple two-way text messaging tool. Manage all SMS conversations in one inbox and stay on top of inbound messages, with no stress.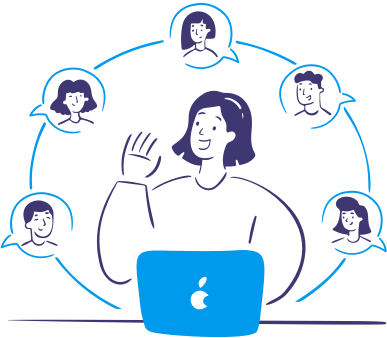 Send SMS online in three steps with an online SMS service
Ready to send a text message online? Let's go — sign up for a free trial and score free credit to explore web SMS.


Sign into the Dashboard and navigate to SMS Campaign.


Write your message. Add short links and personalize using our tools.


Send and track your message delivery in the Dashboard.
Web texting FAQs
Can I send an SMS online?
You definitely can. Send text messages from your web browser with our web based SMS application. No downloads needed.
You can also send text messages online by connecting your applications to one of our integrations or API (if you're tech-savvy).
How can I send SMS through the Internet?
It's simple but you need to sign up for an SMS service that offers a free trial, like ours. After creating an account, simply log in, upload your contact list, and craft your message. We can help with getting your dedicated number set up.
Can a text be sent without a phone number?
No, to send SMS and MMS messages to the US and Canada you need a certain type of number.
For most ClickSend customers, the right type of number is a Toll Free Number (TFN) or a dedicated number. Every single TFN needs to be verified or risk having content blocked. This is a result of carrier requirements in the US and Canada.
There is a nominal fee involved with using a TFN or dedicated number. Don't worry, we'll help you every step of the way so you can get set up ASAP.
How can I send text messages online, no registration required?
If you're looking to use an SMS service, you'll usually need to set up an account, which involves some registration steps. Choose our online SMS service to get your account up and running fast. We've made sure to make this process as hassle-free as possible.
Having an account is important. It helps web-based SMS services verify your business, and it's how we team up with phone carriers and networks to keep customers safe from spam and phishing.
Can you send text messages from your computer?
Absolutely, you can definitely send text messages to any valid phone number using a web texting platform such as ClickSend. Whether you're reaching out to individuals in the United States or across the globe, you can effortlessly send text messages right from your computer.
Once you're all set up with an account on a web-based SMS service, simply open your browser, log in, and you're ready to start sending messages.
What does web texting mean?
Web texting is exchanging text messages using the web and a platform accessed through the internet, as opposed to depending only on mobile networks. It allows users to send text messages using their computers, tablets, or other web-connected devices.
Texting via the internet relies on a web-based SMS service, such as ClickSend. These software providers enable you to send online SMS in a secure and reliable way. You can reach out to many people at once, personalize your texts, add short links, share images, and more.
Great reviews. Happy customers
Trial our online SMS software for free
Ready to get started? Sign up for a free trial to get started with online SMS.